Jeanne52
Admin






Join date

: 2017-06-29


Age

: 66


Location

: central florida


Subject: Welcome MistyT Sun Oct 14, 2018 4:25 pm

---




We are happy you joined us here.

We have lots of fun things to do and post at

Have fun if you have any questions you can

ask here or pm me anytime.


Please stay active by posting at different
topics often.


Members who do not participate in the group,


will be deleted and you can join at another time.



Hope you enjoy it here.




Please feel right at home with us here.

Admins:Jeanne, Kimi, Jessie
Tag and board mods: Brigitte, Bee, Honor

_________________

 OWNER/ADMIN 

I swag for posts I like or your tags I like.
KimiD56
Admin






Join date

: 2017-07-12


Location

: USA, OH


Subject: Re: Welcome MistyT Sun Oct 14, 2018 4:44 pm

---

Hi Misty T!

Great to have you in our group

Let me know if you have questions

_________________





Jessiem5
Admin






Join date

: 2017-07-02


Age

: 44


Location

: Rhode Island


Subject: Re: Welcome MistyT Sun Oct 14, 2018 6:04 pm

---
Laurie
SUPER STAR





Join date

: 2017-06-26


Location

: New Hampshire☮


Subject: Re: Welcome MistyT Sun Oct 14, 2018 6:25 pm

---

_________________
Misty T
Newbie





Join date

: 2018-10-14


Age

: 46


Location

: Iowa


Subject: Re: Welcome MistyT Sun Oct 14, 2018 6:34 pm

---
Heather
Advanced Member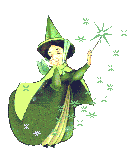 Join date

: 2017-11-25


Subject: Re: Welcome MistyT Sun Oct 21, 2018 8:49 pm

---
Sponsored content

Subject: Re: Welcome MistyT

---